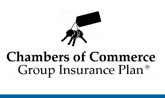 No business is too small and you have guaranteed stability and outstanding service. Call us to obtain a free quote.

> CLICK HERE FOR MORE


"Our company has dealt with MALLET & ASSOC. INC. for fifteen years. We have always and continue to benefit from their dedicated service."
- Cletus Doucet of Doucet Landscaping Ltd.

"The Town of Dalhousie contract for employee benefits with MALLET & ASSOC. INC. commenced Jan 1, 2005. During the past year and a half we have been able to substantially lower our cost to the point where we were able to give all our employees 2 months free of all premium payments at the end of the first year and anticipate doing the same this year. While unable to absolutely predict the future I can say that to date from both a cost and service point of view, we are very satisfied."
- Mike Allain of Town of Dalhousie

"I have been doing business with MALLET & ASSOC. INC. for over 30 years and have always found their services to be very professional. I have come to rely on Gabriel for his expertise. I find MALLET & ASSOC. INC. very resourceful and hope to do business with them for the next 30 years."
- Gary J. Lyon

"Mallet & Assoc Inc. are at the forefront for providing quality solutions for both their business and personal clients. They took the time to clearly understand my client's needs. They were very efficient and yet sensitive to serving their interests. I will continue to use MALLET & ASSOC. INC. as a source of expertise for insurance, investment and estate planning. "
- Gilles Deveaux, C.A.